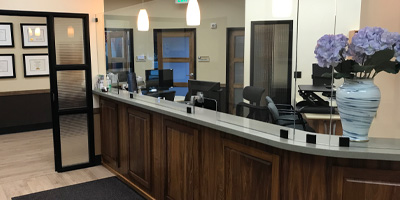 8:00am – 5:00pm
Break 1:00pm – 2:00pm
Monday, Tuesday, Thursday, and Friday
Please arrive 10–15 minutes before your appointment
We will schedule your appointment as promptly as possible. If you are experiencing pain or an emergency situation, every attempt will be made to see you the day you call.
We strive to schedule appointments that are convenient to your schedule. We respect your time and make every effort to see you on time. Due to the fact that we provide surgical services, various circumstances may lengthen the time allocated for a procedure. Emergency cases can also arise and cause delays. We appreciate your understanding and patience.
So that we can maintain our schedule to accommodate all of our patients, we ask that you arrive 10-15 minutes prior to your appointment to complete all necessary paperwork. In addition, under the "Patient downloads" section of our website, you can print and complete the necessary forms prior to your visit. Just bring your completed forms with you.
If you are unable to keep an appointment, we ask that you kindly provide us with at least 24 hours notice.  This courtesy on your part will make it possible to give your appointment to another patient.
Please assist us by providing the following information at the time of your consultation: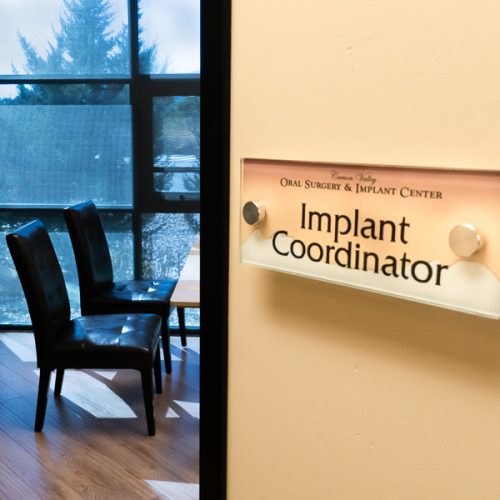 THE IMPLANT CONSULTATION ROOM IN WHICH YOU WILL BE WALKED THROUGH DIFFERENT PROCEDURE OPTIONS AND INSURANCE/PAYMENT.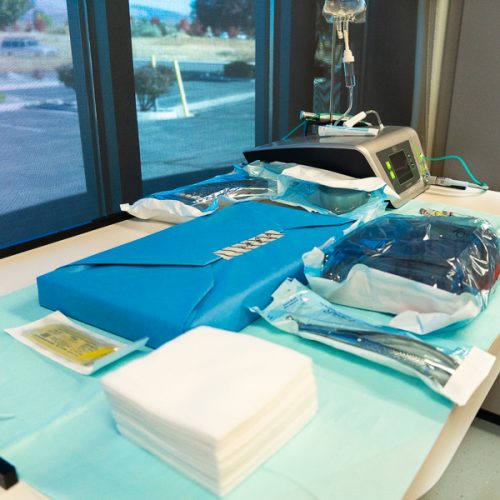 TYPICAL SURGICAL TABLE SET-UP FROM ONE OF OUR SURGICAL ROOMS. ALL OF OUR EQUIPMENT HAS BEEN THOROUGHLY STERILIZED BEFOREHAND.
Look at more patient info . . .