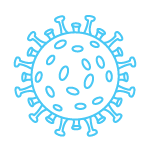 NEW COVID-19 Update
Governor Sisolak, The Nevada State Dental Board and the Northern Nevada Dental Association have all agreed that Nevada dental offices may reopen in order to provide essential dental services as of May 4, 2020.
During this reopening phase, we will be following social distancing protocol, wearing appropriate personal protection gear, checking staff daily for fever and other flu-like symptoms, and following strict sterilization procedures. We will be requiring patients to also call upon arrival to the clinic for admittance, have your temperature taken by our staff when you enter the clinic, follow hand washing and mask protocol, and limit the number of people you bring to the clinic with you. In many cases, we are able to take payment for consultations and surgery over the phone to reduce the handling of money and credit cards.
Unfortunately, we will be unable to see patients who have traveled outside the state or to Las Vegas, or have been exposed to those who have traveled for a 2 week period. Likewise, we will be unable to see anyone who has flu symptoms or has been exposed to anyone with flu symptoms.
We are happy to be returning to work under the reopening guidelines set by the State and Dental Board and serving our community.
Dr. Gray and the staff at Carson Valley Oral Surgery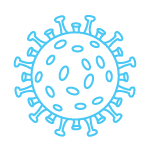 COVID-19 Update
Due to new guidelines issued 3-17-2020 by the Nevada Dental Association and the Nevada State Dental Board, Carson Valley Oral Surgery will be able to treat patients with EMERGENCY NEEDS ONLY beginning Wednesday March 18 with a tentative return date of April 1, 2020. We will only be able to see patients with active infections, pain and swelling that cannot be controlled by antibiotics or other measures. If you believe you need emergent care please call our office at 775-782-6491. Our staff will be will be contacting those patients having elective or non-emergent procedures to reschedule to a later date.
We had hoped to be able to stay open and serving the community during this difficult time, but we now feel that we can best serve our community by closing to non-emergent patients and doing our part to help mitigate the spread of COVID-19.
Hoping everyone stays safe and healthy out there!
Dr. Gray and the staff at Carson Valley Oral Surgery
What are the benefits of dental implants?
Overall quality of life is enhanced with replacement teeth that look, feel and function like natural teeth. With implant-supported replacement teeth, the appearance of the smile is more natural and the teeth function more like natural teeth. The result is increased comfort and confidence when smiling, speaking, and eating. If dentures and partials are replaced with implant-supported teeth, the overall enhancement in quality of life is even more significant, with an ability to eat all types of foods, elimination of messy adhesives, and improved speech, comfort and appearance.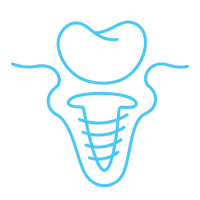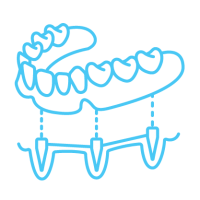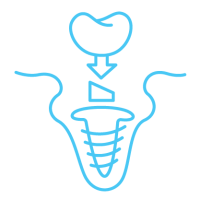 Immediate Implant Placement