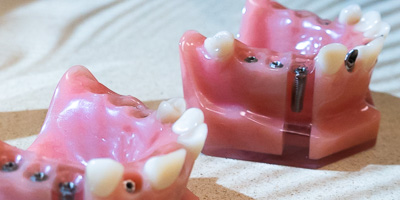 Patient Information
Your first appointment will be scheduled to provide you with the doctor's undivided time and attention to ensure that your individual needs are being met and that your questions are answered.
This consultation will include a comprehensive examination with the necessary diagnostic x-rays, as well as information provided by your dentist, so that your situation can be thoroughly evaluated and the ideal treatment plan can be determined. If your dentist has taken x-rays recently, please request that they be forwarded to our office.
Following your examination, we will discuss the ideal treatment option and any alternatives, and explain the procedures involved and the treatment sequence. We will also show you photos of similar cases so that you can better understand the recommended treatment plan.
Occasionally, surgery can be done the same day as the consultation. However, a complex medical history or treatment plan will require an evaluation and a second appointment to provide treatment on another day.
NOTE: If any information on these pages does not answer your questions, please reach out to Carson Valley Oral Surgery at 775-782-6491.
Select any of links below for specific information about Carson Valley Oral Surgery's
policies and procedural information: